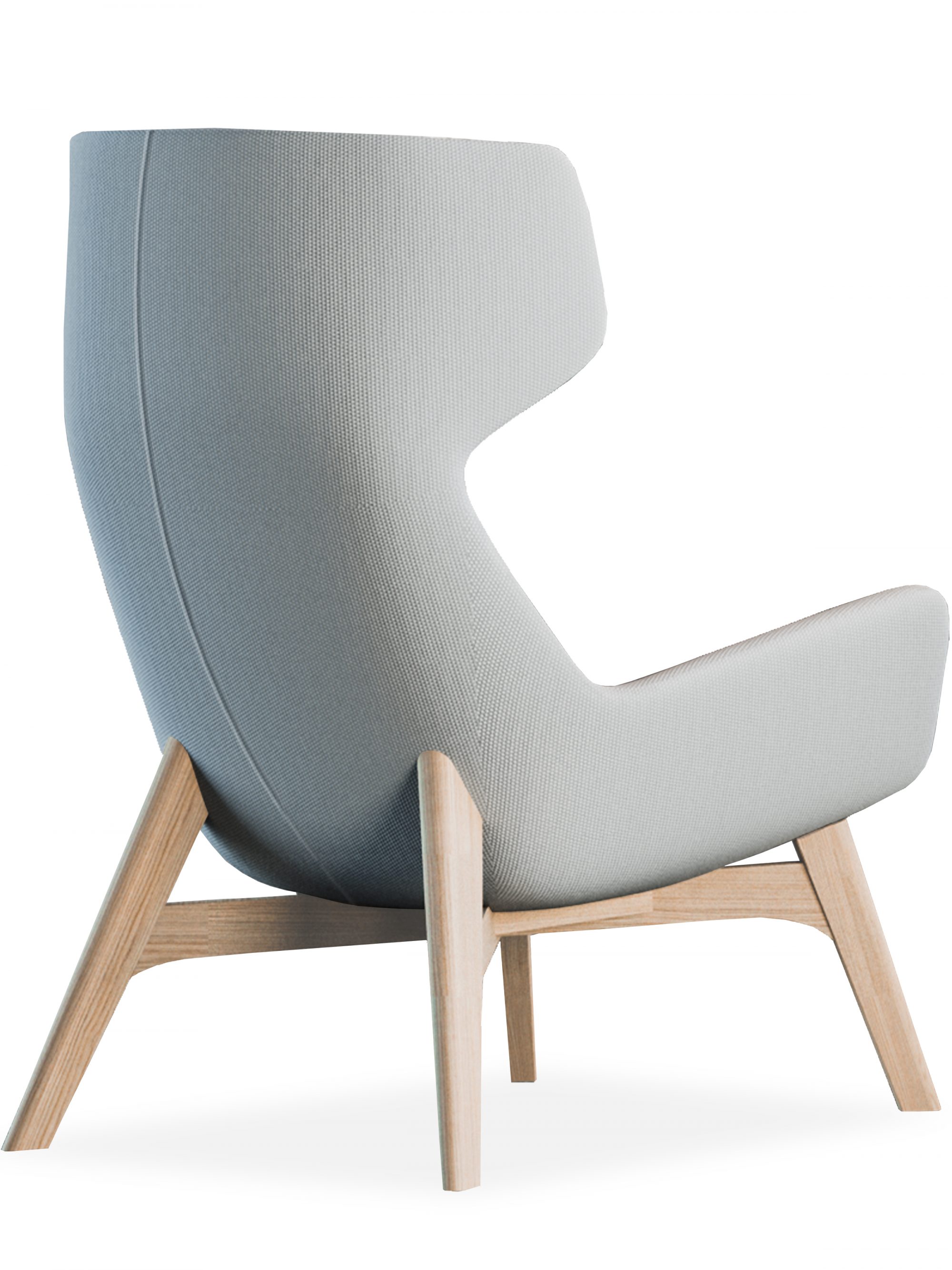 OVERVIEW
FEATURES
SPECIFICATIONS
Downloads
OVERVIEW
AQUILA is a family of lounge and armchairs, elegantly designed to create and fill your beautiful space. Ideal for both informal and formal reception, visitor, waiting and breakout areas, the Aquila brings a warm and welcoming atmosphere, and crafted to bring you all around comfort. With multiple options available, ranging from one to two seaters, two back heights and several base types, Aquila can be customised to suit almost any application of your choice.
The AQUILA One Seater High Back Lounge provides you the comfort from all sides. Designed with wrap around wings that offer privacy, support and comfort to rest on.
AQUILA is available in upholstery to selection.
FEATURES
Premium Grade Moulded Foam
European made components
Wrap-around Shell
Strong steel-inner structure
140kg Recommended Weight Capacity
10 Year Warranty
SPECIFICATIONS
140kg Recommended Weight Capacity
Dimensions (mm) [version with 4 leg metal frame base]
O/A Height: 1045~
O/A Width: 800~
O/A Depth: 795~
Seat Width: 510~(middle)
Seat Depth: 475~
Seat Height: 450~
Arm Height: 520~ (middle)
Back Width: 540~ (middle)
Back Height: 750~
Weight: 14-28kg (depending on base option)
---
FABRIC REQUIREMENTS
---
All in one single fabric:
3.2m
Downloads
5 family members
With a huge range of base options and endless upholstery combinations!
Superb Comfort
Supportive and soothing
Aquila Atmosphere
Make your space stand out!
Your browser is out of date! For an optimal user experience please upgrade your browser. Update my browser now
×