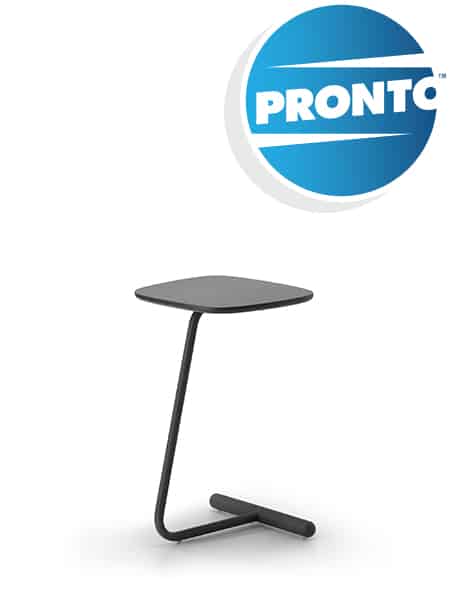 Uno Side Table 'Pronto'
Product Code: UNOSTAB-PR
Lead Time Guide:
1
-
1.5
weeks
Colour Disclaimer
Colours may vary due to computer screen variations. Please always check actual samples for confirmation to be sure.
OVERVIEW
FEATURES
SPECIFICATIONS
Downloads
OVERVIEW
Pronto Range – dispatched within an exceptionally fast lead time of 2 – 5 business days!
The UNO SIDE TABLE 'PRONTO' is designed to easily adapt to any seating configuration and as a stylish surface to hold your mobile devices such as laptops, tablets, small items of personal belongings or books. The UNO offers style and functionality – with an ideal position and table height for ultimate comfort. Due to it's super slim design, off-centered stem and it's T-shaped base, the UNO aligns seamlessly with armchairs or lounge configurations and can be easily moved from place to place due to it's light weight. The UNO SIDE TABLE is a winning choice – work comfortably from any space settings!
The UNO SIDE TABLE 'PRONTO' is available with standard colours only (black/white).
* Light assembly is required to connect top to frame
FEATURES
Powder Coated Slim Profile Steel Base
Painted MDF Top (18mm)
Off-Centered Stem for Adaptability
Compact Light Design
Total Weight 3kg
Available in Black or White
10 Year Warranty
SPECIFICATIONS
Dimensions (mm)
O/A Height: 580~
O/A Length: 345~
O/A Width: 365~
Weight (Kg)
3kg~
---
Table Top Dimensions (mm)
Length: 320~
Width: 405~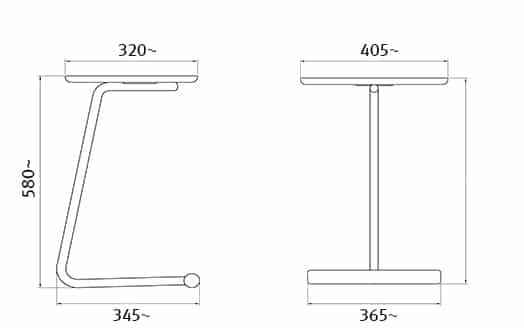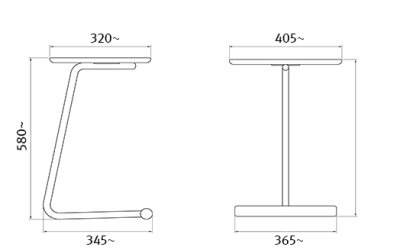 * Light assembly is required to connect top to frame
Downloads
Stylish and Versatile
Smartly Designed for Ultimate Adaptability
The UNO table aligns seamlessly with any lounge settings and armchairs
Lightweight and Compact Design
Portable & Easy to Move Around – Only 3kg!
Ideal Surface for Laptops and Mobile Devices
Comfortably Place Your Laptop, Mobile Devices or Books
Your browser is out of date! For an optimal user experience please upgrade your browser. Update my browser now
×