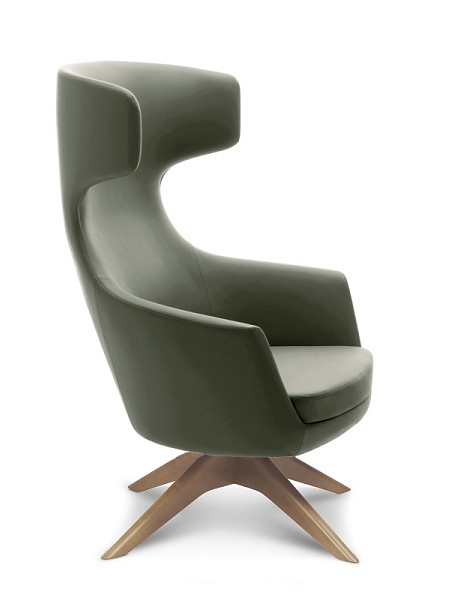 Delphi Hush
Product Code: DEHU460
Lead Time Guide:
4
-
6
weeks
Colour Disclaimer
Colours may vary due to computer screen variations. Please always check actual samples for confirmation to be sure.
OVERVIEW
FEATURES
SPECIFICATIONS
Downloads
OVERVIEW
An elegant and soothing chair with wrap around wings that offer privacy, Delphi Hush is available with multiple base types to suit almost any application. Delphi Hush caters for a very broad range of people and different user sizes.
Ideal for both informal and formal reception, visitor, waiting and breakout areas, the Delphi Hush brings a warm and welcoming atmosphere with superb comfort.
FEATURES
Premium Grade Moulded Foam
European made components
Wrap-around Shell
Strong steel-inner structure
140kg Recommended Weight Capacity
10 Year Warranty
SPECIFICATIONS
140kg Recommended Weight Capacity
Dimensions (mm) [version with 4 leg timber base]
O/A Height: 1150~
O/A Width: 770~
O/A Depth: 800~
Seat Width: 570~
Seat Depth: 520~
Seat Height: 420~
Arm Height: ~ (middle)
Back Width: 530~
Back Height: 760~
Dimensions (mm) [version with Timber Swivel base]
O/A Height: 1150~
O/A Width: 770~
O/A Depth: 800~
Seat Width: 570~
Seat Depth: 520~
Seat Height: 420~
Arm Height: 600~ (middle)
Back Width: 530~
Back Height: 760~
Weight: 21kg~ (L25 Timber Legs Base)
---
FABRIC REQUIREMENTS
---
All in one single fabric:
3.1m
---
2 fabric colours:
– Inner & Seat Cushion 1.55m
– Outer 1.55m
Downloads
Your browser is out of date! For an optimal user experience please upgrade your browser. Update my browser now
×