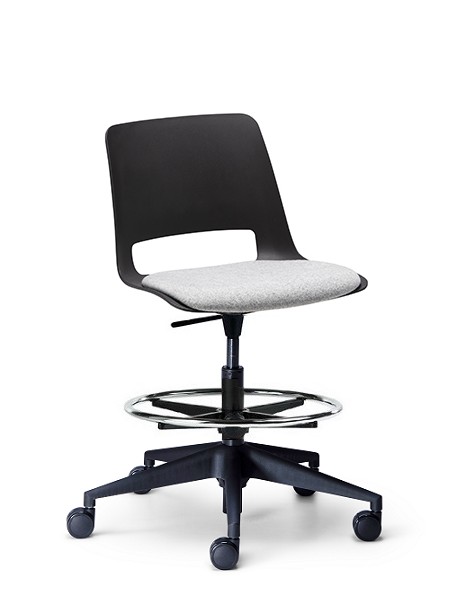 Unica Drafting with Seat Pad
Product Code: UNST342SP
Lead Time Guide:
2
-
4
weeks
Colour Disclaimer Colours may vary due to computer screen variations. Please always check actual samples for confirmation to be sure.
OVERVIEW
FEATURES
SPECIFICATIONS
Downloads
OVERVIEW
A beautiful family of chairs with almost endless options!
The Unica family of seating answers the call for multi-use applications offering a comprehensive and configurable suite of chairs with a consistent design theme.
Advanta worked with well-respected designer Frank Mause of Hallenberg Germany to create the Unica family in 2016.
Unica continues to evolve into an ever larger family including swivel, sled, 4 leg chairs, stools and beam seating with a complementary table also available.
Unica is available with a super comfortable polypropylene shell or alternatively upholstered in your choice of fabric or leather. Die-cast aluminium, steel and timber bases are available in powder-coated, polished and stained finishes.
Unica is loved by the design community for its beautiful well resolved design and unlimited selection of trending finishes.
FEATURES
PP Shell
Upholstered Seat Pad
Adjustable Seat Height
Swivel Base on Castors
Adjustable Footring
Slim, Sleek Design
One-Piece Flex Shell
AFRDI Certified to Level 6
140kg Recommended Weight Capacity
10 Year Warranty
SPECIFICATIONS
140kg Recommended Weight Capacity
Chair Dimensions (mm)
O/A Height: 850 – 1050~ with standard 200mm gaslift (optional special 265 gaslift range is 910 – 1175~)
O/A Width: 660~
O/A Depth: 660~
Seat Width: 470~
Seat Depth: 400~
Seat Height: 545 – 745~ with standard 200mm gaslift (optional special 265 gaslift range is 600 – 865~)
Back Width: 440~
Back Height: 380~
---
FABRIC REQUIREMENTS
---
All in one single fabric:
0.6m – for 1 to 2 chairs.
1.2m – for 3 chairs
Downloads
Your browser is out of date! For an optimal user experience please upgrade your browser. Update my browser now
×