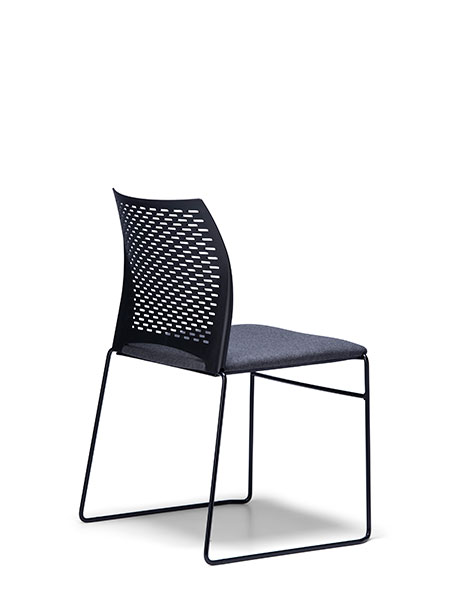 Versa Sled – Upholstered Seat PP Back (Discontinued)
Product Code: VRMF375PU
Lead Time Guide:
2
-
4
weeks
Colour Disclaimer Colours may vary due to computer screen variations. Please always check actual samples for confirmation to be sure.
OVERVIEW
FEATURES
SPECIFICATIONS
Downloads
OVERVIEW
A premium, multipurpose chair – VERSA has a smartly perforated contoured backrest offering comfort and flexibility. VERSA is available with or without armrests and the seat can be upholstered allowing you to co-ordinate with any colour scheme.
VERSA is a very robust chair with excellent stacking capacity and can be linked in rows with its discreet linking device. VERSA stacks up 45 high on its trolley. When optioned with the upholstered seat you can stack up to 15 high on the trolley.
FEATURES
Stackable up to 15 on trolley or 8 on the floor
Perforated Contoured PP Backrest
Very Strong, Solid Rod Sled Base Frame
Smooth Under Seat
European made components
CATAS Certified
140kg Recommended Weight Capacity
10 Year Warranty
SPECIFICATIONS
Downloads
Your browser is out of date! For an optimal user experience please upgrade your browser. Update my browser now
×