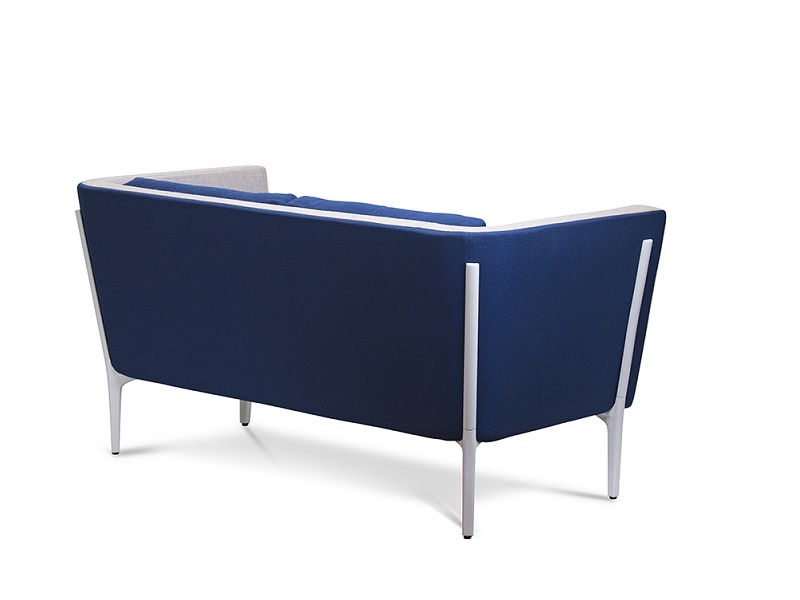 Foster Low
Product Code: FOLO360
Lead Time Guide:
2
-
4
weeks
Colour Disclaimer Colours may vary due to computer screen variations. Please always check actual samples for confirmation to be sure.
OVERVIEW
FEATURES
SPECIFICATIONS
Downloads
OVERVIEW
FOSTER, the new place to have quiet undistracted time by yourself or a private meeting with colleagues.
Choose your own upholstery and frame finish to create the look you want. Available with a matching low back version FOSTER will add that stand-out touch to any space.
FEATURES
Wrap-around acoustic design
Strong inner structure
140kg Recommended Weight Capacity – per seat
200kg Total Maximum Weight Capacity – whole unit
10 Year Warranty
SPECIFICATIONS
140kg Recommended Weight Capacity – per seat
200kg Total Maximum Weight Capacity – whole unit
Dimensions (mm)
O/A Height: 740~
O/A Width: 1470~
O/A Depth: 720~
Seat Width: 1200~ (2 seats @ 600)
Seat Depth: 440~
Seat Height: 450~
Back Height: 300~ (above seat)
---
FABRIC REQUIREMENTS
---
All in one single fabric:
Foster Low 5.8m
---
2 fabric colours as per pictures on website:
Foster Low
– Outer & Cushions 3.8m
– Inner 2m
---
2 fabric colours – Seat & Back cushions in 1 colour and rest of chair in another colour:
Foster Low
– Seat & Back Cushions 2m  (seat cushions 1.1m / back cushions 0.9m)
– Rest of chair 3.8m
---
3 fabric colours – Seat & Back cushions / Inner / Outer in 3 separate colours:
Foster Low
– Seat & Back Cushions 2m  (seat cushions 1.1m / back cushions 0.9m)
– Inner 2m
– Outer 1.8m
Downloads
Your browser is out of date! For an optimal user experience please upgrade your browser. Update my browser now
×